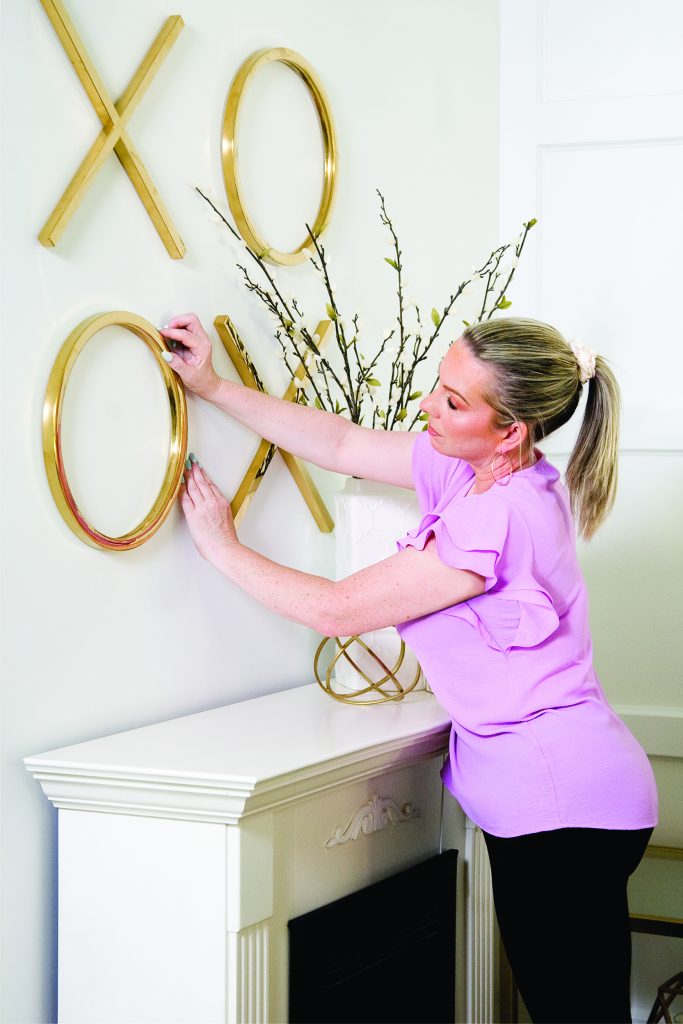 By Jane Pinzhoffer | Photography by Alisha Townsend
If you haven't sold a house lately or aren't a fan of HGTV, you may not be familiar with home staging.
Essentially, home staging is preparing a home to appeal to the broadest range of prospective home buyers. Although not as drastic as a renovation, it can include repairs, repainting, deep cleaning, depersonalization, and refitting the home with temporary furnishings and décor. The goal is to highlight the most attractive elements of the property and give buyers the ability to visualize themselves living there.
According to NAR (National Association of Realtors), a staged home sells for about 6% more than an unstaged one and will also typically spend fewer days on the market.
I asked Alana Merritt, Owner and Lead Stager of Rooms in Bloom Home Staging & Design Inc. why professional home staging is so crucial for all types of homes, what happens during the home staging process, and she also offers up home staging some tips.
Do most realtors use a home stager these days?
Seasoned realtors were slower to change their marketing plan, but once they realized staging isn't a trend but an integral part of selling a home, it's now part of most realtors' marketing package. In a buyer's market, staging becomes even more crucial because it means standing out amongst more competition.
Most experienced and knowledgeable real estate agents always include a staging consultation as part of their marketing plan. They know they can sell for more money and get more people through the home.
Do most sellers know about staging?
Thanks to home improvement shows, sellers often ask their realtor if they use a stager. I call it the HGTV effect. People see these amazing transformations. I often get asked how accurate the show is. I have to say, not very.
Why is staging so important?
When you consider that 99% of people are judging the home by looking at photos online and if there's even one photo they don't like, they'll just move on to the next listing. You need to capture their hearts quickly. Most people don't want to do the work themselves. They want move-in-ready and are looking for something that appeals to their sense of style.
Is there a difference between home staging and interior design?
Some people confuse staging with interior design, but they're actually complete opposites. Interior design is all about personal taste, whereas with staging, you're trying to attract as broad an audience as possible. That means bright, clean spaces, neutral colours, and an overall move-in ready appeal. Even builder model homes are more about interior design. Staging is about making it feel like a home.
Do you also offer interior design services?
About five or six times a week I'll get asked to decorate, and sometimes I do, but I'm usually so busy that I often end up outsourcing the work. Staging is where my heart is.
Can you talk about what happens during the home staging process?
There are essentially two steps. The first is the preparation which encompasses decluttering, depersonalizing, and determining if things like fixtures and paint need upgrading. The second part is what I call showcasing, which is adding the right colours, greenery, lamps, artwork, and pillows. All the things that make a house a home. I look at where we're going to get the greatest return on investment. It often means storing the seller's furniture and renting pieces that will appeal to a younger target market. In the midst of all this, I'm very mindful of time, budget, and family life.
Where do people rent the furniture and décor items?
I have a warehouse full of different types of furniture and décor and constantly add pieces to keep up with everchanging trends. Every piece needs to be up-to-date and in great condition. Items I no longer use get sold online, or taken to consignment shops. I also donate pieces to those who need them.
How long does it take you to stage a home?
The initial consultation takes about an hour, and the staging process is about a week from consultation to completion. I go through the house room by room and I also consider curb appeal to determine how the house will be best presented.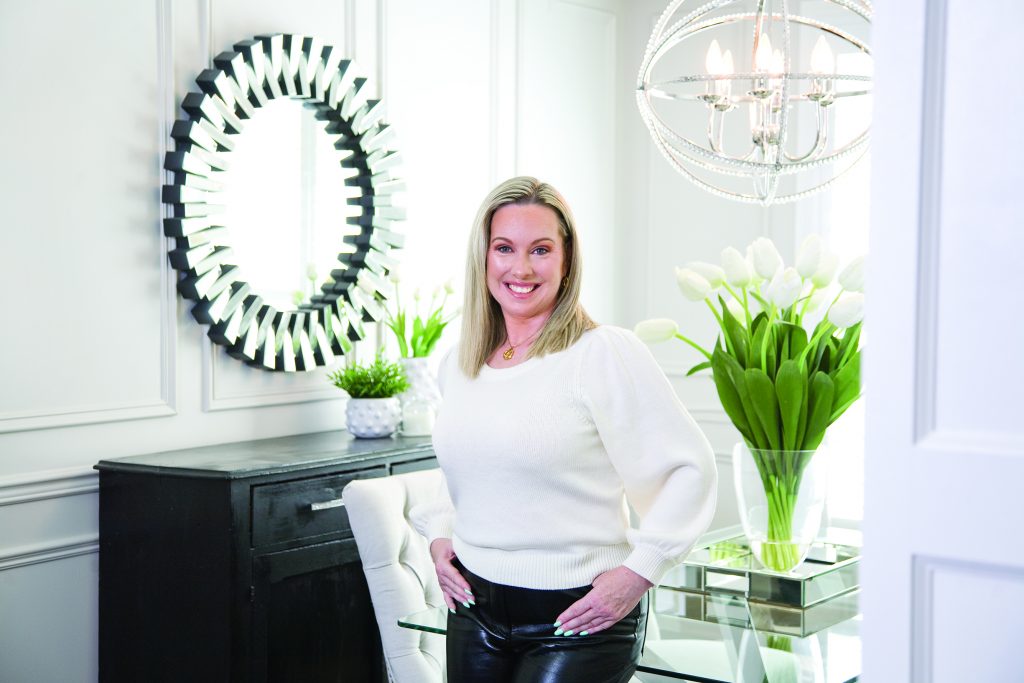 How did you get into the home staging business?
Rooms in Bloom was founded in 2008. I've taken staging courses, but mostly it comes naturally. I was a stay-at-home Mom with two young kids and found staging was a great way to use my love of home décor. It also gave me the ability to set my own hours and be there for my kids, Hayley and Luke, who mean the world to me.
How do you stay current with design trends?
Social media, magazines, TV shows like HGTV, and just being immersed in the business keep me up-to-date on the latest design trends. A big trend right now is modern farmhouse style, an exclusive look that's part of my branding.
What types of homes benefit most from staging?
Staging is probably most valuable in vacant homes. Empty spaces can be confusing, especially online. It's hard to imagine what a room will look like with your furniture if there's nothing there. Empty rooms also tend to look smaller. Furniture helps show what the room is for. It gives an idea of the scale of space and how the room can be used. Arranging furniture that's on-trend can illicit an emotional connection with people.
What do you love most about your job?
About a year ago, I had a message from a happy seller who showed me a letter from the woman who bought her home. She was thrilled because her daughter was so happy in her pink bedroom. My phone goes off all day with people sending me pictures of their homes and telling me how my style impacted them. I love being a part of changing people's lives. Whether it's elderly parents who need the money, bereaved children selling their family home, or abused women escaping a bad situation, every house has a story, and my favourite part of the job is helping people. I've worked with the same sellers who've moved two or three times. I love hearing their great stories about how they sold their home for more money than they expected. I also love seeing jaws drop when they see their home with new furniture. The results can be really astonishing.
Do you have some home staging tips you can share?
I'd say the first thing to consider is curb appeal. Most people drive by the home first before they even make the decision to look inside. Make sure lightbulbs are working and leave them on at night to illuminate the house number clearly. Does the driveway need repaving, or could the front door use a fresh coat of paint? Soil, mulch, a decorative urn, and colourful flowers can go a long way to making a good first impression.
Inside, you want to stow away personal photos, collections, and anything with the seller's name, such as diplomas. Depersonalizing makes it easier for potential buyers to picture themselves living in the space. Neutralize the décor with fresh paint. Look for red flags like leaking faucets and other small repairs so that people will feel they can buy with confidence.
The final tip is to hire a professional. Everyone loves their own house, and it's hard to be objective. If I were moving, I probably wouldn't stage it myself. It's always a good idea to have fresh eyes.