Cheers to the month of May — filled with memories of the great outdoors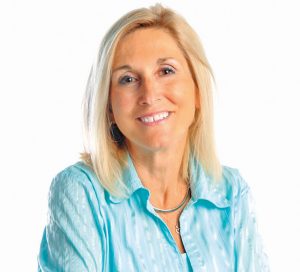 By Jeanne Amos
The month of May acts as a bridge between spring and summer. The lingering remnants of winter, which we experienced in early spring, are behind us, and the sweltering days of summer have yet to arrive.
It's the perfect time – and temperature – to take a pause from your busy life and get outdoors and "smell the hyacinths," speaking both metaphorically and literally. Time is free and one of the greatest gifts we can give to ourselves and to others.
For me, the scent of spring flowers evokes powerful and precious memories of days-gone-by. My all-time favourite is the strong fragrance produced by the lily of the valley. It sends me back to my grandmother's gardens where I was permitted to pick flowers once a year on a certain Sunday in May. After painstakingly collecting them and making sure all the stems were equal in length, I would arrange them in a colourful vase with Grandma's help. We used the same one year after year. I could hardly wait to step into the room, holding my vase tightly, where my mother sat patiently with her eyes closed while I screeched Happy Mother's Day. She always acted surprised and often kept those flowers well past their expiry date.
It's odd how I can remember the precise details and rituals of my childhood, but I continue to look for my car keys several times a day.
Which reminds me, you may want to book your Mother's Day brunch immediately, as it's one of the busiest days of the year for restaurants. At least you don't have to book your phone calls in advance – according to Verizon Communications, phone chats spike by as much as 37 per cent on Mother's Day, and text messages by 25 per cent. Taking the time to show up in person (if possible) should also be added to the list of our greatest gifts to ourselves and to others.
In this Outdoors issue of Grand, the common thread among our writers' stories is to encourage you to get outside and enjoy this beautiful season.
On page 24, Paul Gains takes you on a captivating exploration of the Hespeler Mill Pond and the Nith and Grand rivers, to introduce you to the many bird species that call Waterloo Region home.
Grand nature writer, Dan Schneider, offers an interesting and informative story about turtles on page 60. Did you know that on some roads where turtle-car encounters are far too common, tunnels are being installed? They are designed to let turtles (and other wildlife) peacefully pass under the road.
Have you ever marvelled at the stunning costumes and props while attending a play at the Stratford Festival? Are you curious as to what happens to these items after each production closes? On page 40, our style columnist, Lynn Haddrall, takes you behind the curtains in a fascinating in-depth story about the history of some of the thousands of magnificent items housed in the Stratford Festival warehouse. Public tours of the warehouse and archives run from June 14 to Oct. 16, and tickets can be booked online at stratfordfestival.ca>What's On>Tours and Exhibits> Festival Treasures Tour.
Looking to enhance your outdoor living space this season? Check out page 50. Jane Pinzhoffer speaks with Kim Jackson, owner of Distinctly Patio, about how her successful Kitchener store grew from space in a small garage to a 30,000-square-foot warehouse and showroom of fabulous patio furniture and accessories.
A toast to the great outdoors!