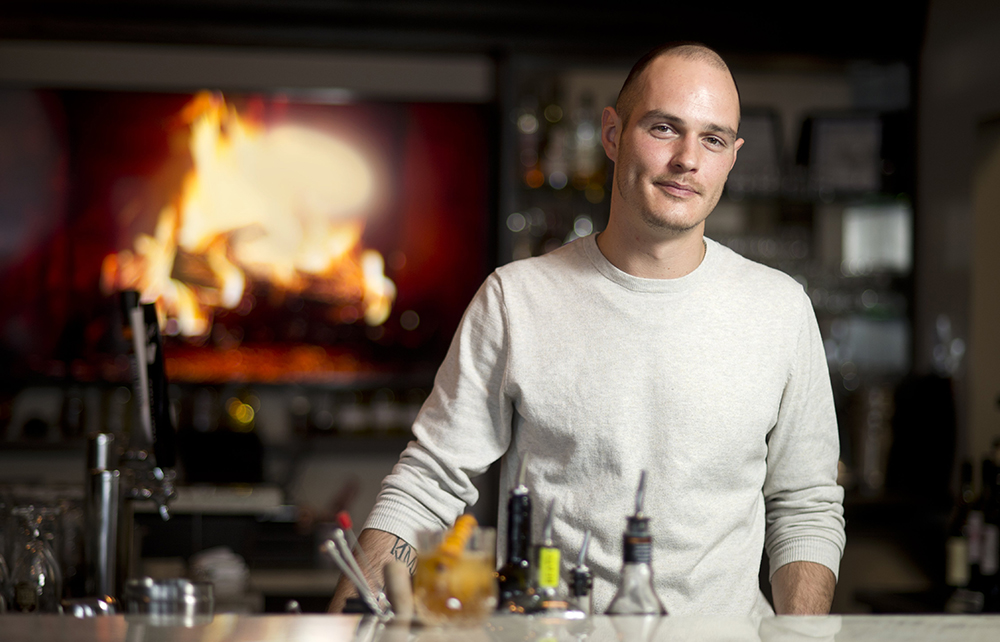 Bartender ShawnFlanagan is manager of Public Kitchen & Bar in Kitchener.
Photo by Mathew McCarthy

Warm memories of holiday baking . . . in a glass

Friends and family who filled your house with cheer in December are long gone, the dishes are done and the house is quiet.
Time for a little self-care on a cold winter night.
That's where this cocktail comes in.
With aromas that act as a delightful reminder of the holiday baking season that has just passed, this drink will relax those tight muscles and warm you up.
I am using potato vodka from Beattie's Distillers in Alliston as a base. It's a smooth vodka with a clean finish that will act as a neutral start to mix with.
Next is Glayva liqueur, which is similar to Drambuie, added for its unique blend of herbs and spices; it has an anise note that hangs out in the background but is not overpowering.
Oloroso Sherry is then added to give the drink a level of complexity and provide a nice balance to the sweetness from the other components, with notes of singed citrus, toasted sesame, dates, and dried walnuts.
Sherry is an interesting component in cocktails that is not often used, though it provides unique flavours on the palate you won't attain from other alcohols, resultant of the oxidization process it undertakes while aging.
The cinnamon and clove syrup provides a familiar warming spice to the cocktail and is easy to create, as the components can be scrounged together from baking ingredients in your cupboard left over from the festive season.
When it's time to pour I like to have a king cube in my glass, even though regular ice cubes will do. The king cube chills the drink without diluting it.
And the garnish here does more than just look good. The liquid from the orange zest activates the cinnamon to boost the aroma and once again bring back those fond baking memories.
So sit by the fire, snuggle up on the sofa, or sip with close friends. Enjoy your reward for surviving the busy holidays.
Yuletide One On
1 oz (30 mL) Beattie's Potato Vodka
½ oz (15 mL) Glayva
½ oz (15 mL) Oloroso Sherry
1 oz (30 mL) cinnamon and clove syrup*
3 to 6 dashes of molasses bitters
1. Combine all ingredients in a large mixing glass and stir for 7 to 10 seconds.
2. Strain into a glass over a king cube (regular ice cubes can substitute)
3. Twist a thick slice of orange zest around a cinnamon stick and add to drink as a garnish.
*Cinnamon and clove syrup
2 cinnamon sticks
6 cloves
1 cup turbinado sugar
1 cup water
1 star anise pod (optional)
pinch of fresh-grated nutmeg (optional)
Directions:
Add sugar and all other ingredients to the water and bring to a boil. Turn down and simmer 10 to 15 minutes, or until desired syrup consistency is reached. Strain and let cool before using.
Syrup lasts up to 10 days in refrigerator. Excess can be frozen for next time.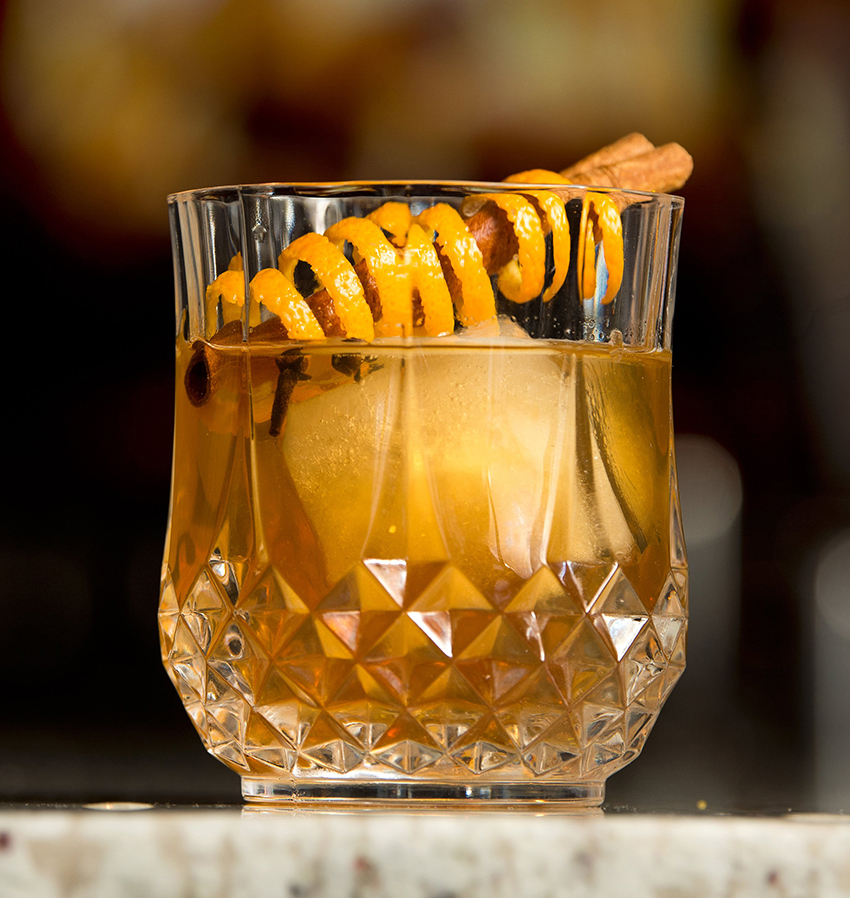 Yuletide One On                           Photo by Mathew McCarthy